Appearances on Airwolf episodes
N4212Y, in red color scheme.[1]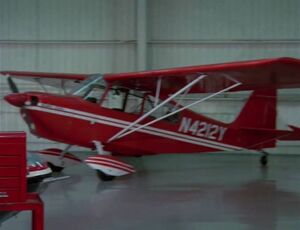 The Truth About Holly (episode) - Seen in the Santini Air hangar, as the camera pans from Holly to Caitlin. As the camera is constantly panning, a blurred frame is the best that can be obtained.
References
↑ [http://registry.faa.gov/aircraftinquiry/NNum_Results.aspx?NNumbertxt=4212Y Regirstration details for N4212
Ad blocker interference detected!
Wikia is a free-to-use site that makes money from advertising. We have a modified experience for viewers using ad blockers

Wikia is not accessible if you've made further modifications. Remove the custom ad blocker rule(s) and the page will load as expected.