Appearances on Airwolf episodes
Once a Hero (episode) - there is an M2 emplacement inside the prison camp which engages Hawke and his team, pinning them down inside the prison building. During the egress phase, the truck which Kearns, Charmaine and Wallace are driving is ambushed by another emplacement. Wallace takes it out with a grenade, at the cost of his life.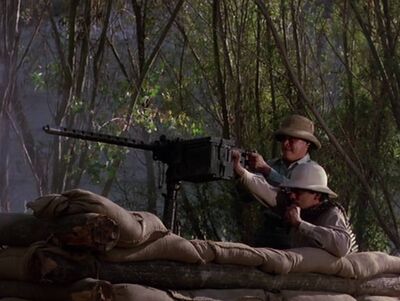 Short Walk To Freedom (episode) - mounted on a jeep belonging to the bandits. Later, another one is seen on a half-track. Both are used to engage Airwolf, without effect.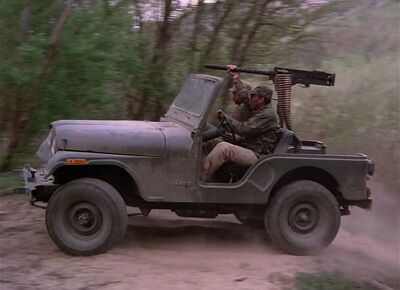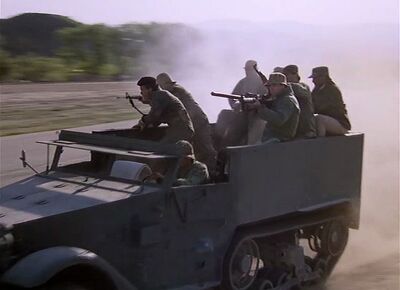 ]]
Ad blocker interference detected!
Wikia is a free-to-use site that makes money from advertising. We have a modified experience for viewers using ad blockers

Wikia is not accessible if you've made further modifications. Remove the custom ad blocker rule(s) and the page will load as expected.