Appearances on Airwolf
Footage of the F-84F Thunderstreak is used in the episodes listed below to represent MiG fighters. The footage all comes from the 1958 Korean War movie The Hunters. The aircraft with the red nose and number 7-11 was the mount of the North Korean ace nicknamed "Casey Jones".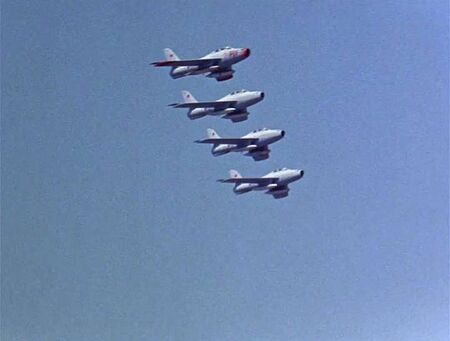 Ad blocker interference detected!
Wikia is a free-to-use site that makes money from advertising. We have a modified experience for viewers using ad blockers

Wikia is not accessible if you've made further modifications. Remove the custom ad blocker rule(s) and the page will load as expected.